Infinite Possibility
I love to travel, and do some of my best thinking during long-haul flights. Armed with full-coverage headphones to keep noise and disturbances to a minimum, plus an old-school pad of paper with pen for when the device batteries run low, the prospect of 12 – 16 hours in a bubble of relative solitude is bliss.
During one of many flights across the African continent, I came to a realisation regarding life choices – and share it as often as possible with whomever may benefit. The premise is, Infinite Possibility Is Real. In other words, anything can happen. Which is a good thing. Thusly: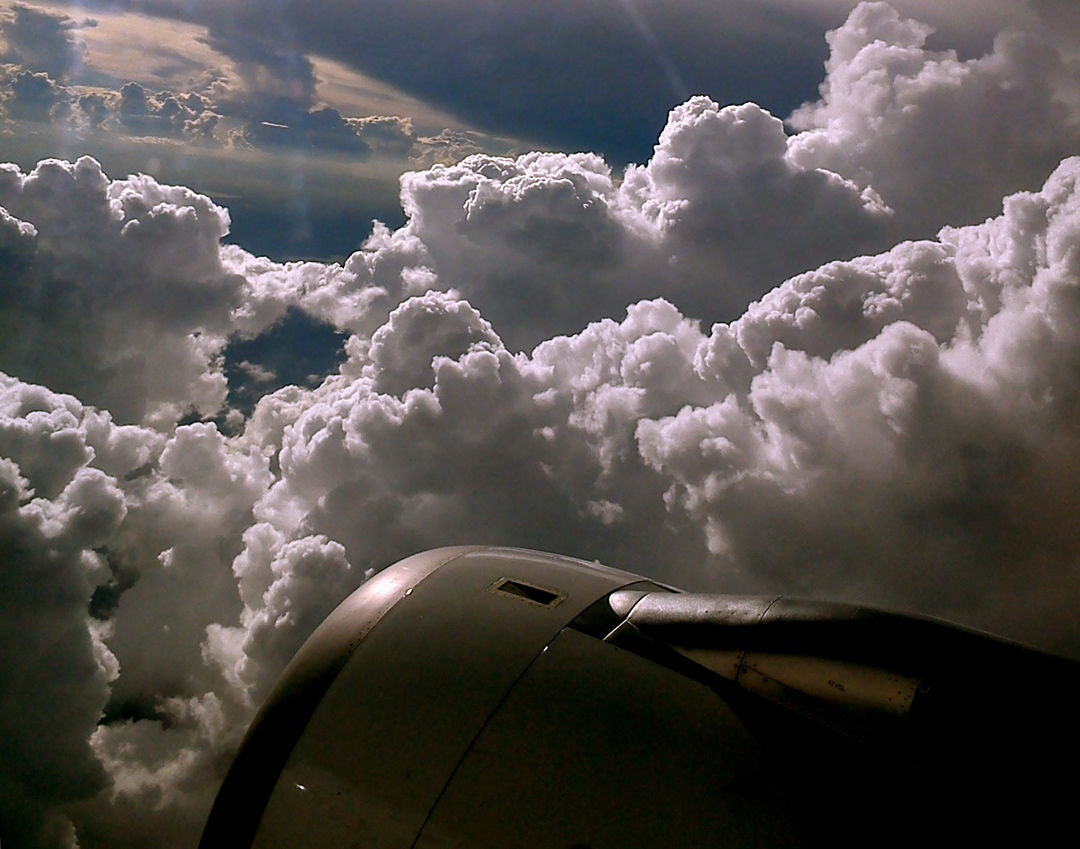 Photo taken by Bobby Ricketts, one afternoon in the sky over South Africa
"In a space where anything can happen, there are both positives and negatives. Focusing on the positives is a conscious choice, and on the way toward the positive (i.e. what is good or 'right' for us) we will undoubtedly have to navigate negative obstacles along the way. Obstacles which deter us, hold us back. Bumps in the road. This is where focus, determination, and most importantly, faith or belief come into play."
In any given situation, no matter your station in life, no matter the odds for or against you, opportunities for change, development, movement – however minute or monumental, abound. The journey from where you are to where you want to be may at times appear to be littered with insurmountable obstacles. While obstacles are and always will remain exactly what they are – a tangible, definable entity… Possibilities are infinite, limitless. Anything can happen – you can play it safe, or you can go for it. You can choose to believe you can't, or you can choose to believe you can.
Failure makes you wiser, success brings awareness. So I say go for it. Focus. Take the steps, do the work. Have faith. Believe.
Bobby Ricketts - \"Skin To Skin\" (from the album 'Skin To Skin')