(In Pursuit Of) Cool Sound, Pt. 3
A few years ago, my bud Peter Lund asked me to compile a list of 10 albums which were influential in my musical development. There's no way I could narrow that list down to a hundred, let alone ten… But how about the first ten albums, beginning from the years when I first began to get serious about playing?
The deciding factor is, the ENTIRE album blew me away when I heard it. I could easily name several hundred favorite cuts that I couldn't live without, but what we're talking about here are albums where I checked out every note played on every instrument, on every tune, throughout the entire album. Over and over again. Total immersion, from my teens on. And I'm still haunted. Now, if I were choosing albums from my perspective as a producer, this list wouldn't be the same. But these are the earliest influences that helped form me as a musician.
Stevie Wonder: Songs In The Key Of Life (1976)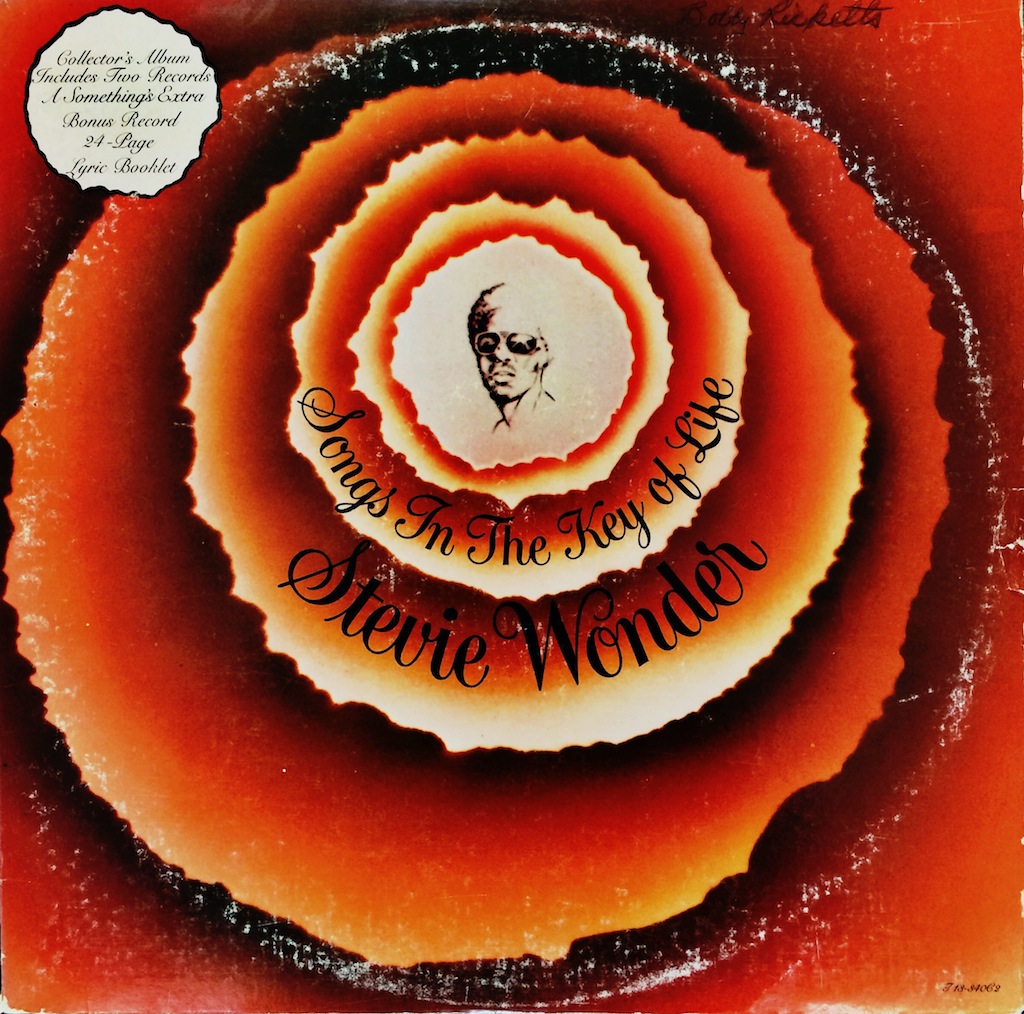 Growing up as a young musician, and having non-musician friends whose exposure to music was limited to whatever happened to be playing on top 40 radio was, at times – and strictly musically speaking – a hassle. At parties, on the beach, cruising in the car -it was often a struggle to get someone to put on some, not just music, but great music. Y'know, "my car, my rules"…
I learned to curate my mix tapes: make 'em feel comfortable, then gradually pull 'em in. Deep. Real deep. But when Stevie Wonder released 'Songs In The Key Of Life', the battle was over. For a while.
EVERYBODY loves Stevie.
(In Pursuit Of) Cool Sound, Pt. 2 | (In Pursuit Of) Cool Sound, Pt. 1